This page contains information about social events at the COMPSTAT'2010 Symposium (global map).


Lunches

Lunch is available at your own expenses at CNAM restaurant. We advise you to buy in advance your lunch tickets at the registration desk on Monday during the coffee break.


Price is 12.00 € per meal . See map .




Sunday's Get Together Party at Café des Techniques
Sunday, 22th August 2010, 18:30 (CNAM)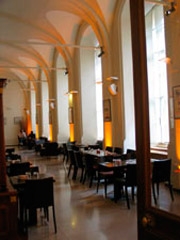 The Café des Techniques is inside the CNAM, close to the Registration Office.


Included in the registration!



Monday Welcome Cocktail at Museum Chapel
Monday, 23th August 2010, 18:30 (CNAM) See map

The Musée des Arts et Métiers (Museum of Arts and Industry) is a museum in Paris that houses the collection of the Conservatoire National des Arts et Métiers (National Conservatory of Arts and Industry), which was founded in 1794 as a depository for the preservation of scientific instruments and inventions.

Since its foundation, the museum has been housed in the deserted priory of Saint-Martin-des-Champs in the rue Réaumur in Paris. Today the museum, which underwent major renovation in 1990, includes an additional building adjacent to the abbey, with larger objects remaining in the abbey itself.

The museum has over 80,000 objects and 15,000 drawings in its collection, with 40,000 at the Paris site. Among its collection is an original version of the Foucault pendulum.

The museum appears in literature as the scene of the climax of the novel Foucault's Pendulum by Umberto Eco (Wikipédia, the free encyclopedia)

Included in the registration!


Concert at Oratoire du Louvre (145, rue Saint Honoré, 75001 Paris)
Tuesday, 24th August 2010, 19:00 (Oratoire du Louvre)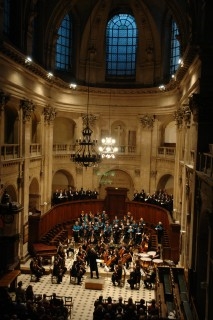 The concert will be performed by Ensemble Gabriel.

A 20 minutes walk to go to Oratoire du Louvre (see map)

Included in the registration!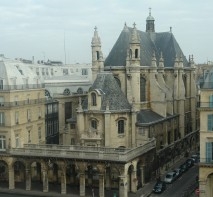 The Temple Protestant de l'Oratoire du Louvre, also Eglise Réformée de l'Oratoire du Louvre, is a Protestant church located 145 rue Saint-Honoré - 160 rue de Rivoli in Paris.
A statue and monument dedicated to Admiral Gaspard de Coligny is visible there



















Boat Cruise on the Seine River


Wednesday, 25th August 2010, 16:00-

19:00



Registration form for cruise on the Seine River is open




Conference Dinner at Paris Town Hall (Mairie de Paris - Place de l'Hôtel de Ville)
Thursday, 26th August 2010, 19:00 (Mairie de Paris)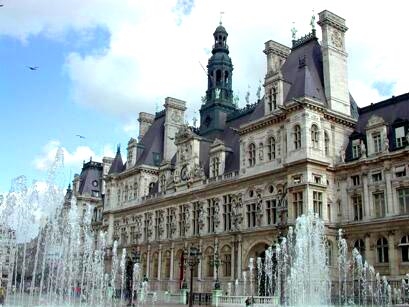 The Conference Dinner will be held at Paris Town Hall.

Price per person: 80.00 €


A 20 minutes walk to go to Thursday banquet dinner at City Hall (Hotel de Ville) (See map)

The conference dinner will be an unforgettable event. The mayor of Paris accepted as an exceptional honour to host the dinner in the historical "Hôtel de Ville de Paris", a major landmark in Paris.

Participants are welcome at 19h00. After a speech by the honourable J.B. Bros on behalf of the mayor Bertrand Delanoë, a cocktail will be served in the "Salon des Arcades".

The dinner itself will be served from 20h30 till 23h30 in the "Salle des Fêtes" with the following menu:

First course: Cloche de foie gras et son chutney de fruits
Main course: Pastilla de canard, jus corsé, poêlée de trois légumes
French cheeses
Sweets: Hommage aux Antilles, Déclinaison Rhum Passion
Wines: Bourgogne Blanc Aligoté - Château de Corton André - 2006 -- Morgon (Beaujolais rouge) - 2008
If you are not already registered, or if you need additional invitations, there are some places remaining. It will be possible to buy conference dinner tickets at the registration desk only on Sunday evening and Monday morning (credit card only, no cash)