Mohammad Ashiqur Rahaman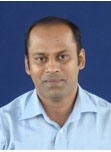 Position:
Expert Engineer
Address:
Mohammad Ashiqur Rahaman
Batiment 14
INRIA Paris-Rocquencourt
Domaine de Volceau - Rocquencourt
B.P. 105
78153 Le Chesnay Cedex
France
Phone: +33 1 39 63 58 01
Biography
I have been working for INRIA-Paris as a R&D Engineer since September, 2009. Previously I worked for SAP as a Research Associate. My research interest is SOA-based workflow technologies like BPM (Business Process Management), ESB (Enterprise Service Bus) and SCA (Service Component Architecture).
Currently I am working for INRIA in a French ANR project ITEMIS (http://itemis-anr.org/). My current work is on modeling and designing an architecture to enable business workflow applications to execute in an integrated environment of IT and embedded systems.
Publications
A list of my recent publications is:
http://www.eurecom.fr/people/rahaman.en.htm