Valérie Issarny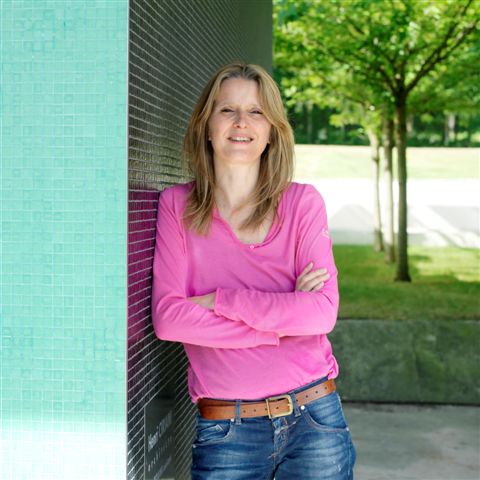 Senior Research Scientist
My page is now maintained under the site of the Inria MiMove team and is at: https://mimove.inria.fr/members/valerie-issarny/
This e-mail address is being protected from spambots. You need JavaScript enabled to view it
Inria Paris - Rocquencourt
Domaine de Voluceau, B.P.105
78153 Le Chesnay
+33 (0)1 39 63 57 17
Inria @ Silicon Valley
UCB-EECS, PATH & CITRIS
+1 (510) 693-7835
Short Biography
I joined Inria Paris-Rocquencourt in 1999 where I have been leading the Inria ARLES project-team from 2002 to 2013. Before that, I was working at INRIA-IRISA, Rennes, and I spent a one year postdoct at the University of Washington in 1992.
I am co-founder of the Ambientic start up that develops innovative mobile collaborative applications based on its iBICCOP middleware for heterogeneous mobile platforms.
I am currently acting as scientific manager of the Inria @ Silicon Valley program, where I am hosted by UCB-EECS, PATH & CITRIS, and researching on smart cities.
I am coordinating the Inria CityLab initiative on smart cities promoting citizen engagement, and that is developed in close collaboration with researchers of CITRIS, the Center for Information Technology Research in the Interest of Society. Please visit the CityLab page at http://citylab.inria.fr/ to know more.
Prizes, award and distinction
2014: Chevalier de la Légion d'Honneur
2013: Etoile de l'Europe
2013-2017: Scientific excellence award (Prime d'Excellence Scientifique, PES).
Research Activities
My research lies in the study of software-intensive distributed systems, with a special emphasis on systems leveraging advanced networking environments and wireless devices to enable the pervasive computing/ambient intelligence vision.
I do most of my research as part of collaborative projects (academic and industrial) at both national and EU levels. As part of my research, I also supervise or co-supervise PhD students who are affiliated with either Université de Paris 6 or Université de Versailles Saint-Quentin en Yvelines.
Detailed information about the research activities I am (or have been) involved in can be found from the ARLES and MiMove pages.
Professional Activities (A selection...)
I am PC co-chair of the New Ideas Track of ESEC/FSE'2015 that will be held in Bergamo.
I will be giving an invited talk at FM'2015 – The 20th International Symposium on Formal Methods, 24-26 June 2015, Oslo.
Since 2014, I am elected member of the Inria commission d'évaluation.
I am member of the editorial board of JISA: Journal of Internet Services and Applications.
I am member of the Steering Committee of the ESEC/FSE conference.
I am committee members of various leading international events in the area of software engineering, middleware and pervasive/mobile computing. Browse the ARLES Calendar for events to come as well as the ARLES news.
I am a regular expert/reviewer for National (ANR, AERES), European (EC, Austria, Belgium, Ireland, The Netherlands, UK, ...) and International (Hong Kong, Qatar, ...) Programmes/Agencies.
Since 2007, I am member of the Scientific Council and Commission d'Evaluation des Chercheurs of INRETS that is now IFSTTAR.
From 2009 to 2012, I coordinated of the FP7 ICT FET IP CONNECT project on "Emergent Connectors for Eternal Software Intensive Networked systems. The CONNECT project ended in November 2012 and earned the Excellent Grade from the commission. I also got awarded one of the 12 "Etoile de l'Europe" of 2013 for my coordination of the project.
From 2010 to 2013, I acted as scientific leader of the FP7 ICT FET IP CHOReOS project on Large Scale Choreographies for the Future Internet.
I was PC chair of ESEC/FSE'2009.
I was PC Co-chair of Middleware'2008.
Fom 2007 to 2011, I was associate editor for the software engineering area of the ACM Computing Surveys.
From 2006 to 2009, I coordinated the FP6 IST STREP PLASTIC project on "Providing dependabLe and Adaptive Service Technology for pervasive Information and Communication".
From 2001 to 2010, I was Chair of the Executive Committee of the AIR&D Joint Virtual Laboratory on Ambient Intelligence.
From 2004 to 2007, I coordinated the OFTA working group on Pervasive Computing.
From 1999 until 2003, I was vice-chair of the ACM SIGOPS, the Special Interest Group on Operating Systems.
Publications
HAL-Inria, Google Scholar, DBLP, Microsoft Academic Search, Research Gate